We keep this page updated with the latest finds while roaming the web.
Sharkskin Cowboy Boots
Justin AQHA Sharkskin Boots
Justin Men's AQHA Remuda Oiled Shark Boot features an 11-inch cinnamon brown top followed by a dark brown vamp with wide square toe, double stitch welt, walking heel, and leather outsole.
PRICE
Tony Lama Sharkskin Boots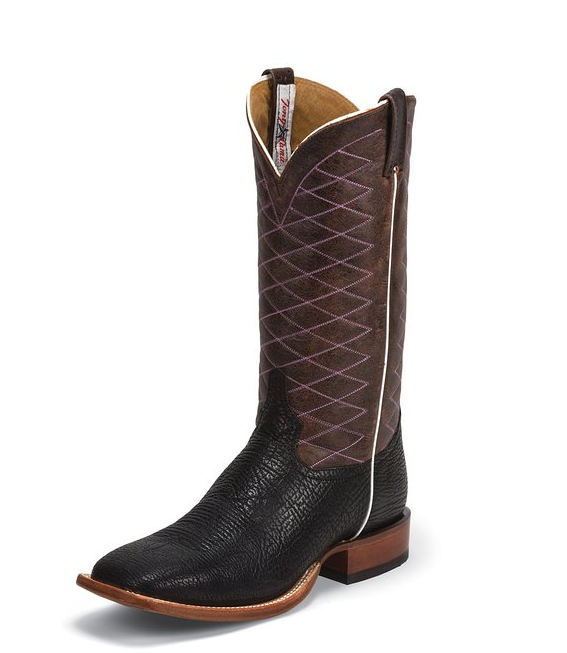 Tony Lama Black Glove Shark San Saba Cushion Comfort Cowboy Boots. A comfortable cowboy is a happy cowboy. Handcrafted with pride in America! The Tony Lama Cushion Comfort package combines a steel shank, scored insole, poron foam layer and a removable full-grain leather insole that combines to offer it all stability, support, durability and top comfort! Look good, feel good: Style No. S1732; Handcrafted in the USA; Ruby Bandolero top; Black Glove Shark foot; Double row welt stitch; Broad square H toe; 1 3/8″ H walking heel with spur ledge; Cushion Comfort package; 3/4 welt super oil leather outsole; Each 13″h. State Width and Size. Order your pair today! Tony Lama San Saba Cushion Comfort Cowboy Boots, 13″, S1732 PRICE

Justin Sharkskin Boots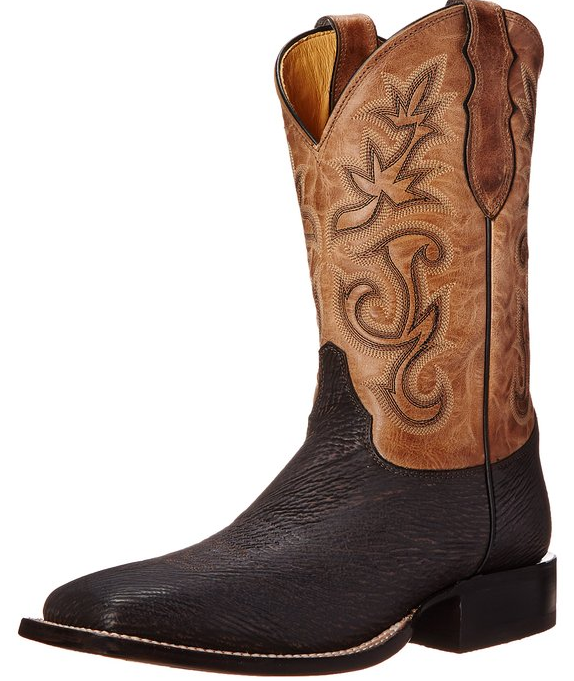 Justin's exotic leather AQHA collection tops the mark in quality. These boots are made of Sharkskin in either an Oiled Sharkskin or NuBuck Sharkskin flavors. Double-stitch welts are standard as well as Justin's patented J-Flex Comfort System insoles for cushioned all-day wear. Justin AQHA Remuda collection is for the discerning cowboy and proudly made in the USA. Old man Justin way back in 1879 as a boot repairman in Spanish Fort, Texas. It wasn't long before he was making his own boots and the Legend was born!
PRICE
This is a recent find with a full Sharkskin vamp available in chocolate and pecan. Fancy stitched top. You may have to enter "shark" in the search box
Subtle yet strong. Shark boots exude durability with an exotic swept style. these sanded shark skin boots from Lucchese are no exception. Frankly one of the few examples of real shark boots around. Oiled calf tops. Price
Another Lucchese sanded shark cowboy boot with a square toe.
Price

Check out our selection of Men's exotic leather boots or Women's exotic leather boots.